The Bent Tree Animal Shelter now has the most cats and kittens that has ever been housed there at one time. We are a licensed shelter which means we have a maximum number of animals allowed, and we are almost at that number. Once we reach the maximum, we cannot legally take in additional animals.
We need adoptions! If you have thought about getting a cat or kitten, please come meet our adorable family. If you are not able to adopt, please spread the word to your friends, family, neighbors, co-workers, etc. We offer visits by appointment any time during the week and weekend. Please contact LuAnn Chambers at 678-414-1047 to set up an appointment or if you have questions.
Here are the cats that are currently available for adoption:
Meet Momma (Betsy)!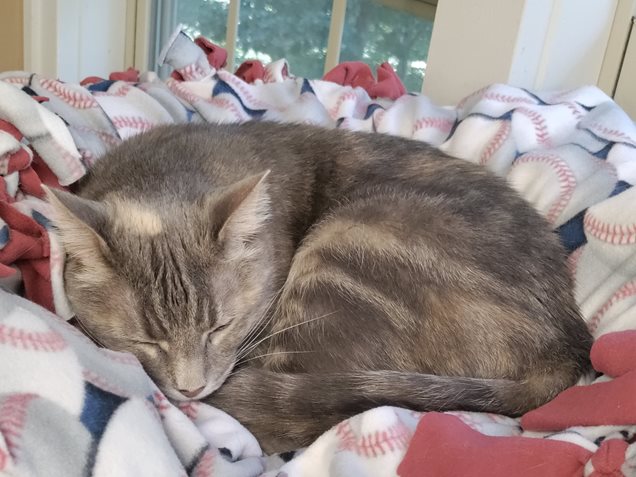 This lovely lady is one of our Shelter "greeters". She loves to welcome people to the Shelter. When she is not asking for petting, she can be found taking naps around the Shelter. She is a big fan of catnip.
Meet Brownie!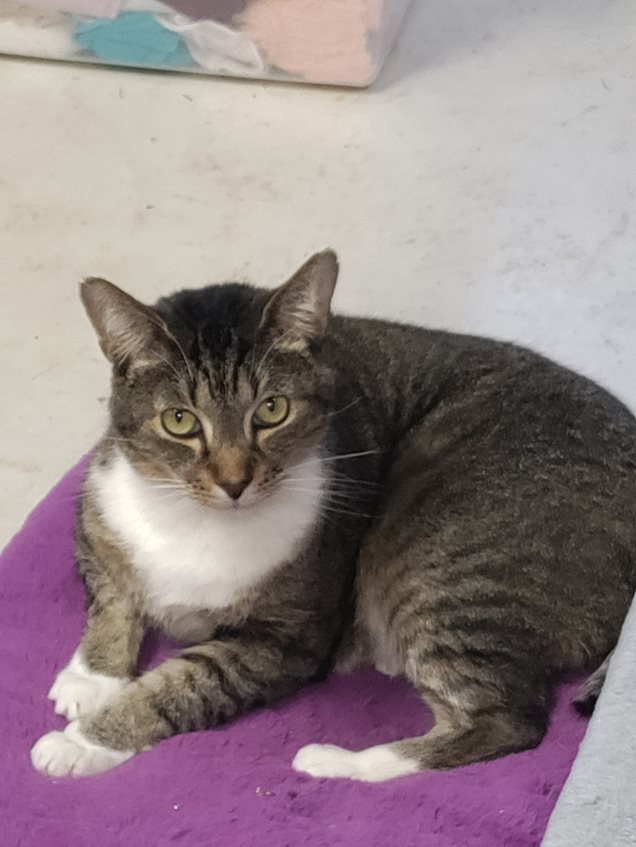 Brownie is a beautiful boy. He is a bit shy, but we all love him lots. He likes to go around and make sure that all of the cats are OK, especially if they are new. He is a top-notch observer and likes to buddy up with other cats.
Meet Chloe!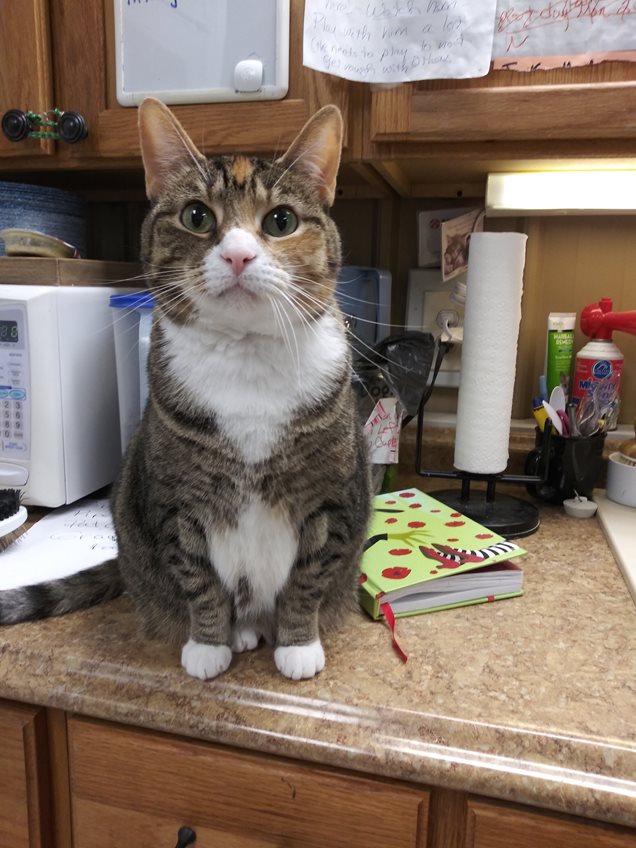 Chloe is a beautiful multi-colored with gold and brown stripes with white areas. This photo does not show how truly pretty she is. Chloe is a sweet girl who absolutely loves attention. She is a true "LOVE BUG" and she is one of our Shelter "greeters". She loves playing with the laser pointer.
Meet Clementine!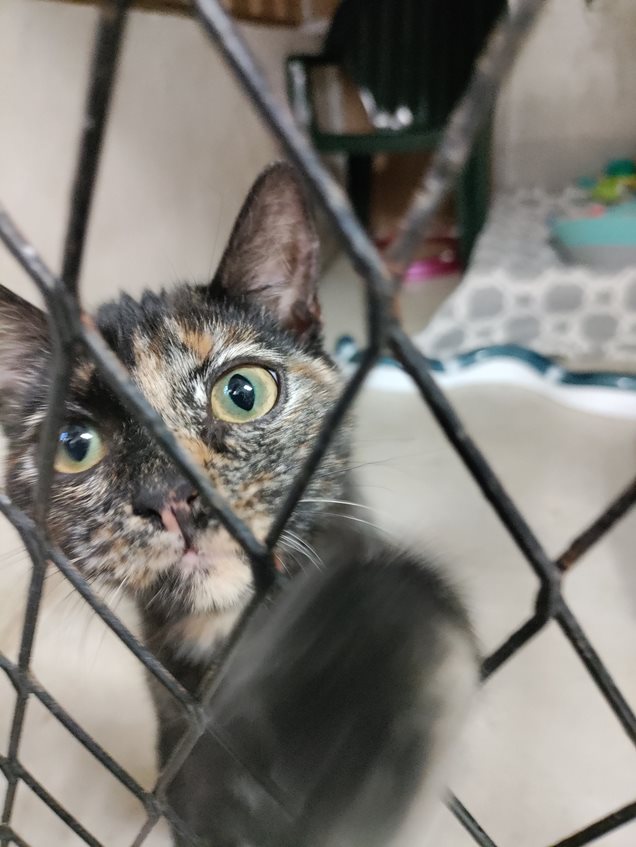 This little girl is a ball of fun. She is very curious and active. She is always going around the Shelter "helping" the volunteers.
Meet Darby!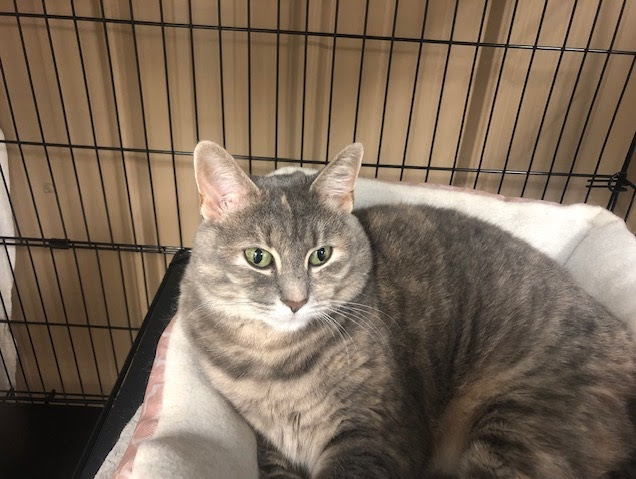 ***Request foster home ASAP. The Shelter continues to cover medical and other costs if you foster. She is also available for adoption.*** This beautiful girl, Darby, needs a loving home. She is such a smart, good kitty, but all the other cats at the Shelter make her a little uncomfortable. She is an older kitty, about nine years old and deserves to not be stressed. She would make someone a great companion. She loves being brushed and has the softest fur.
Meet Davy!
Davy is a goofy cat. He is very shy around people, but he loves playing with the kittens that come through. Usually found napping on the cat tower by the window.
Meet Mack!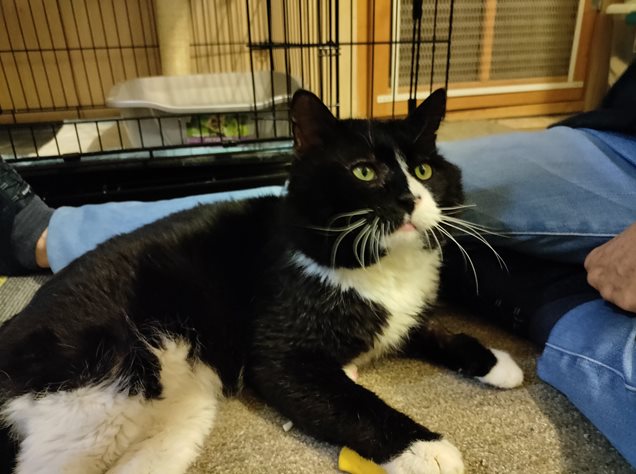 This sweetheart is Mack. He is currently being fostered and needs his forever home. He loves being petted, brushed, having his belly rubbed and sitting in your lap. He has been neutered and has had his shots. Sweet boy Mack did test positive for FIV so a one-kitty home is preferable; and, like all our Shelter kitties, he needs to be an inside kitty only.
Meet Marcie!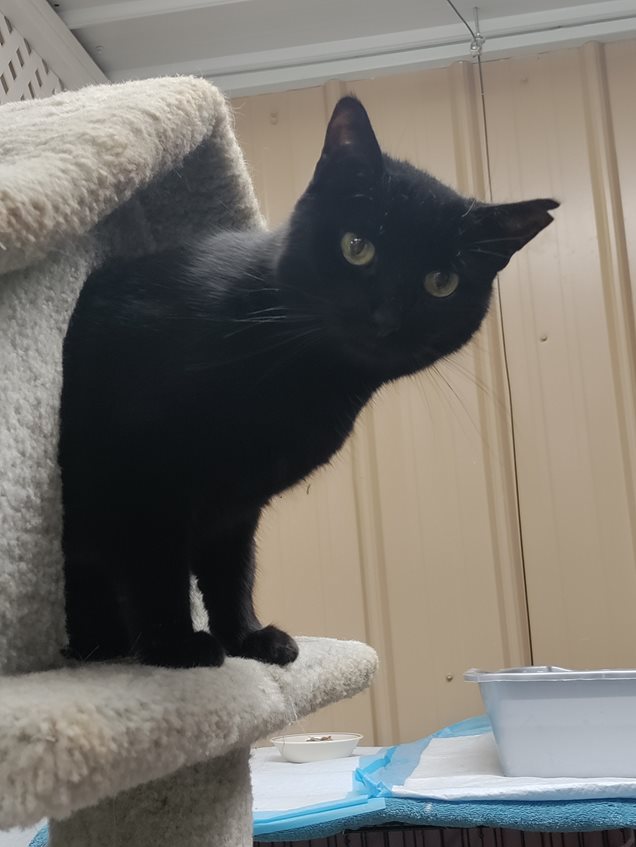 Marcie is a very affectionate girl once she gets to know you. She loves being brushed and petted. She likes to hide in her house tower, but she will come out for company. She also enjoys watching things through the windows and sun bathing. Very fond of catnip and treats.
Meet Shadow!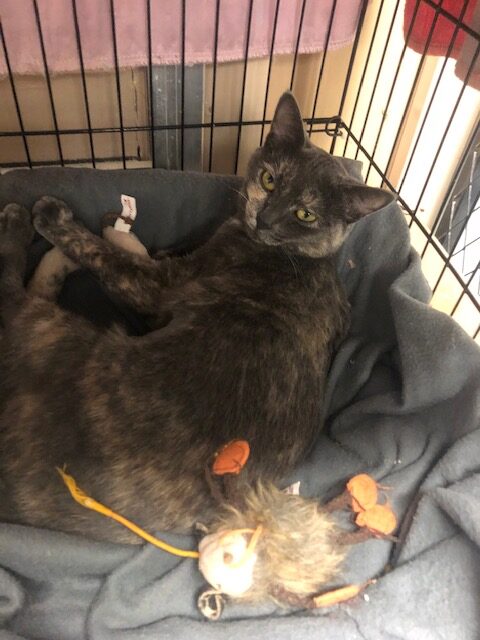 Shadow is a beautiful little girl. She loves being petted and held.
Meet Sweet Pea!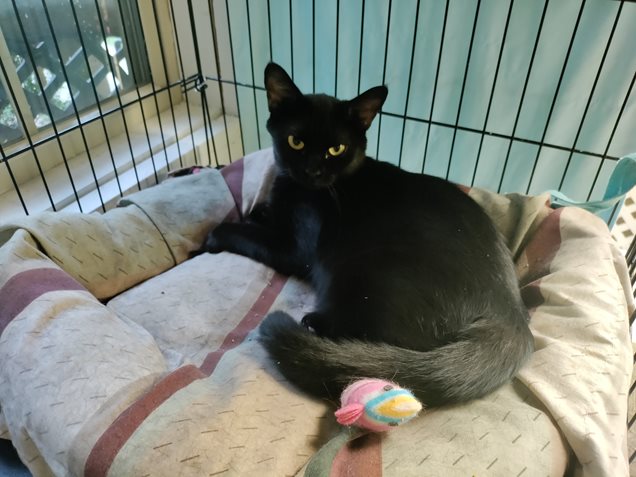 Sweet Pea may look grumpy in the photo, but don't let that fool you. She is a lover. She loves to play and to be petted. Once she gets to know you, she also likes being held.
Meet Winston!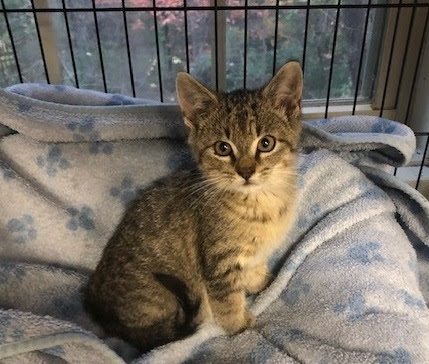 Winston is a very handsome kitten. He loves being held, cuddled and petted. We are still getting to know him, but we know that he is a lover.