The Bent Tree Foundation Board of Directors is composed of nine members.  All Board members are homeowners in the local community and are volunteers who receive no monetary compensation for their time and efforts. Each Board member assists with our various fundraising efforts and participates in the creation and planning of the numerous Foundation events.
Chairman: Jesse Hunter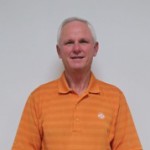 Jesse is a native Georgian, who was raised on a farm in the southern region of the state. After high school, he attended Georgia State University, graduating with a Bachelor's degree in 1967, Master's degree in 1972, and a Specialist's degree in 1975. During a thirty-year career in the Clayton County Public Schools, Jesse was a classroom teacher, assistant principal, principal, and central office director. An integral aspect of his vocation was involvement in civic affairs of the community.
Upon moving to the Jasper area in 1998, Jesse has continued his involvement in civic activities in the area. He is married to Debbie, who is also a retired educator. Jesse has been a member of the Foundation Board of Directors since July 2011.
 Vice Chairman & Treasurer: Colin Thompson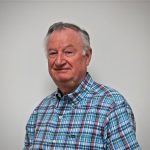 Colin was a senior executive and has significant sales, sales management and executive experience. He worked for Honeywell Information Systems, Digital Equipment Corporation and Compaq Computer Corporation (now HP). He was also the Chief Information Officer for a large national restaurant chain.
Before retiring in 2002, he was the Vice President and General Manager for Compaq's Outsourcing Management Services, North American Operations. Born and raised in London, England, Colin immigrated to the United States as a young man.
He attended East London University, Northeastern University in Boston, as well as Executive Development at Harvard University's Business School. He is a United States Air Force veteran and lives in Bent Tree, Jasper, Georgia with his wife, Sheila. He has been Treasurer of the Bent Tree Foundation since it's creation in 2009.
Secretary: Nancy E. Davis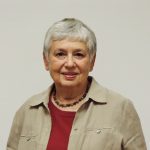 Nancy moved to Atlanta from Chicago in 1973 when she married her late husband Monte. Nancy and Monte bought property in Bent Tree in the mid-70s, bought a vacation home in the early 90s, and moved to Bent Tree full time in 2000. Nancy has a bachelor's degree in American Studies from Grinnell College in Grinnell, Iowa, and a master's degree in Communications from Georgia State University in Atlanta.
Nancy worked as an Administrative Assistant to one of the directors of Argonne National Laboratory in Illinois before moving to Georgia. For 15 years she was a Research Associate at Georgia Tech Research Institute, where she was a technical writer and editor and managed a communications group in the Environmental Health and Safety Division. She was also on the Executive Board of the Atlanta League of Women Voters.
Since retiring, Nancy has been active in various volunteer activities, including serving on the Bent Tree Board of Directors; the Board of Directors of the Pickens County Community Resource Association (PCCRA) as secretary (currently); the Board of the North Georgia/Big Canoe Friendship Force Chapter, including as president; and the Friends of the Pickens Library (currently). She worked on the Bent Tree echo for 14 years, as editor, co-editor, and Board liaison. She currently volunteers as a cashier at the Community Thrift Store and has done so almost since the Thrift Store opened. She also volunteers one afternoon a week at the Bent Tree Animal Shelter. Nancy was elected to the Board of the Bent Tree Foundation in 2015.
Director:  Debbie Davis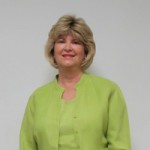 Debbie was a dental hygiene educator with over 25 years of teaching experience.  She retired as the Dental Hygiene Department Chair at Georgia Perimeter College, Dunwoody, GA in 2012.  During her teaching career she maintained dental hygiene licensure in GA, FL and NC with clinical and office management experience in general, periodontal, endodontic, and orthodontic practices. Her educational background included an A.S. degree in Dental Hygiene from Palm Beach Community College, B.S. Degree in Dental Auxiliary Teacher Education from the University of North Carolina, Chapel Hill, NC, and a MEd. in Administration and Supervision from the University of South Florida, Tampa, FL.
Debbie maintained professional membership in several organizations, and in 2010 was asked to serve as the educational representative for the Georgia Oral Health Coalition to seek solutions to Georgia's oral health access to care issues. While at Georgia Perimeter College, Debbie worked with the Office of Institutional Development to raise $2.5 million in private funds to build and equip a new dental hygiene clinical facility.
Debbie is married to Jeff Westbrook, a Civil Waste Water engineer formerly with Hydrostructures in Columbia, SC.  They moved to Bent Tree permanently in July, 2011. Debbie was asked to serve on the Bent Tree Foundation in September 2011 and currently serves as the Bent Tree Foundation Scholarships/Grants Coordinator.
Director: Tom Carlson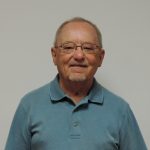 With a B. S. in Business Administration from the University of Nebraska and a commission in the U. S. Army, Tom Carlson was a Personnel Officer at Fort Knox. There he met Sandy who was teaching in the dependent schools.
Tom and Sandy moved to Atlanta in 1969 and escaped to Bent Tree in 1997. Tom also has a Master's Degree in Insurance from Georgia State University. His business career was in casualty insurance underwriting for large corporate clients, first with Liberty Mutual. While at Liberty Mutual he had a secondary duty of college recruiting for Home Office underwriting. Also while there Tom was President of Southeastern Underwriters Association in Atlanta, an educational and social group for professional underwriters. At retirement, Tom was VP of one of Hartford Insurance Group's specialty insurance subsidiaries.
Tom currently volunteers at Good Samaritan Health and Wellness Center in Jasper where he evaluates patients' eligibility for services. Previous volunteer positions included President of the local conference of the international St. Vincent de Paul Society, which assists local residents with financial emergencies. Prior to leaving Atlanta Tom volunteered in Metro Atlanta Recovery Residences, a drug and alcohol rehab organization, and was named Volunteer of the Year.
Tom has long admired all the work of the Bent Tree Foundation, especially the support for education in Pickens County. During Sandy's 30 year education career and during his various volunteer experiences, Tom developed a keen appreciation of the importance of education in guiding and developing young people.  Tom joined the Foundation Board in July 2015.
Director: Len Levy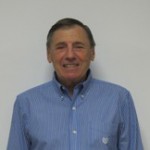 Len grew up in Miami Beach, Fl., receiving a BS degree in Business Administration from Florida State University, where he attended college on a football scholarship. He entered the life insurance business as an agent with Northwestern Mutual, prior to college graduation. He has been in the financial service industry ever since.
Len was with Pacific Life for 20 years, as Managing Partner of the company's Tampa, Fla. Financial Services office, and later as Vice President in the Newport Beach, Ca. home office. From 1978 to 1993 as President of his own company, Southeast Planning Group, he managed offices in Tampa, New Orleans and Atlanta, with additional subsidiaries in Tennessee, Alabama, and Mississippi.
He retired from management in 1993 and continues as a broker for his own clients, mostly in the southeastern United States. Len has received numerous awards over the years recognizing his professional achievements and civic activities. He resides in Jasper, GA and has been a member of the Foundation Board of Directors since its creation in 200
Director: Martha Brown Stephens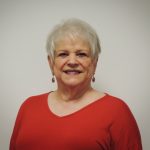 Marty is a Georgia native from Royston in the Northeast corner of the state. She is excited about being a Bent Tree Foundation Board Member.
After graduating from the University of Georgia, she headed to Washington, DC.   While there, she worked for the Office of the Comptroller of the Currency (OCC), which is the bureau of the Department of the Treasury that charters and supervises national banks. She remained with the OCC for 36 years. She obtained her Master's Degree from George Washington University. Widowed at the age of 34, Marty was dedicated to her career. As a Deputy Comptroller of the Currency, she provided executive leadership over a variety of programs and managed a staff of 120 employees and an operating budget of over $40 million—OCC's largest budget assigned to a program manager. She also was responsible for the stewardship of over $90 million in real estate and capital assets. Marty was selected by the Department of the Treasury to be one of a select few on the President's Commission for Executive Exchange. She represented the White House in several European Countries and in private industry at Florida Power and Light for one year.
After retiring, Marty returned to Georgia to be with her family. She has two brothers and a sister that live in Georgia with their families. She is devoted to her five nieces and nephews and four great nephews and one great niece.  Marty lives in Bent Tree and is involved in many community activities.  She joined the Foundation Board in 2017.
Director: Dino Colston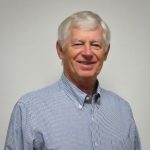 Dino is a Georgia native who was raised in Adairsville. After high school, he went to work for Lockheed Georgia Company in Marietta, Georgia. His employment was interrupted one year later when he entered the United States Army. He spent two years in the service with one year of that in Viet Nam. Upon discharge, he returned to work at Lockheed and began going to school at night majoring in management and psychology. His career at Lockheed included managing the Quality Control functions on several of their programs, including the C-5A, C-5B and the C-130. In 2001, he retired after 37 years of service.
In 2007 he and his wife Sheryl, who is a retired educator, moved to Bent Tree and both have been involved in numerous projects and committees within the community. The Bent Tree Foundation's Longest Day of Golf is one of his favorite events, having played in it every year since its inception in 2010.
Director: Carol Carlsen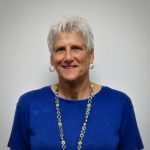 Carol grew up on a dairy farm in a rural agricultural area near Appleton, Wisconsin.  Upon graduating high school, she immediately began work at Kimberly-Clark Corporation.  Over the years, Carol attended various colleges in Wisconsin, New Jersey and Georgia in the evening, as she advanced in her career within Kimberly-Clark.  Carol moved to Georgia in 1982, where she held several positions with Kimberly-Clark in Roswell, Georgia, before retiring from SWM Intl (a spin-off of Kimberly Clark) in 2010 with 42 years of service.  She then worked as a consultant for SWM Intl until 2013.  Her most recent work experiences included management of the Customer Service and Export/Import Traffic functions, followed by project management in the area of  Information Technology, as it relates to the implementation of a variety of Oracle business applications.  Her responsibilities also included Oracle System Access Security and System Support.  
Carol has been a resident of Bent Tree since 1996 and takes advantage of many of the amenities offered by the community including golf, tennis and pickleball.   Over the years, she has served as Co-Chair of the Bent Tree Special Events Committee, Tournament Chairperson for the BTLGA 18 Holers and as a member of the Amenities Promotion Committee.    In the past, she has also served as a mentor for Pickens County Adult Literacy Program, Pickens County Elementary Mentoring Program and ACES Youth Home in Jasper, as well as a volunteer for CARES Food Pantry.  Carol enjoys bringing smiles to the faces of the folks at Rock Creek Manor Assisted Living, where she volunteers on a bi-weekly basis. Carol is a current member of the Bent Tree Tennis Committee and is active in her support of the Bent Tree Animal Shelter.