The Bent Tree Foundation Board of Directors is composed of nine members.  All Board members are homeowners in the local community and are volunteers who receive no monetary compensation for their time and efforts. Each Board member assists with our various fundraising efforts and participates in the creation and planning of the numerous Foundation events.
Chairman: Gerald Hunter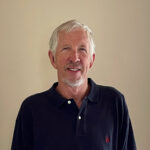 Gerald spent a career working in the food packaging industry. He was a General Manager for several manufacturing plants with Rock-Tenn Company in Norcross, Georgia. He later was General Manager/Sales Manager for Preferred Packaging, also in Norcross. He and wife Julie bought a lot in Bent Tree after visiting here in 2005, and bought a house and retired here in 2013. He now spends his days playing tennis, fishing, and traveling to visit their kids and eleven grandkids.
Gerald has a degree in Industrial Engineering from Georgia Tech and an MBA degree from Florida State University. Some might say that he is educated beyond his intelligence, which is why he has the perfect credentials to be a humor writer for the Bent Tree Echo magazine.
Vice-Chair: Martha Brown Stephens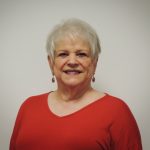 Marty is a Georgia native from Royston in the Northeast corner of the state. She is excited about being a Bent Tree Foundation Board Member.
After graduating from the University of Georgia, she headed to Washington, DC.   While there, she worked for the Office of the Comptroller of the Currency (OCC), which is the bureau of the Department of the Treasury that charters and supervises national banks. She remained with the OCC for 36 years. She obtained her Master's Degree from George Washington University. Widowed at the age of 34, Marty was dedicated to her career. As a Deputy Comptroller of the Currency, she provided executive leadership over a variety of programs and managed a staff of 120 employees and an operating budget of over $40 million—OCC's largest budget assigned to a program manager. She also was responsible for the stewardship of over $90 million in real estate and capital assets. Marty was selected by the Department of the Treasury to be one of a select few on the President's Commission for Executive Exchange. She represented the White House in several European Countries and in private industry at Florida Power and Light for one year. After retiring, Marty returned to Georgia to be with her family. She has two brothers and a sister that live in Georgia with their families. She is devoted to her five nieces and nephews and four great nephews and one great niece.  Marty lives in Bent Tree and is involved in many community activities.  She joined the Foundation Board in 2017.
Treasurer: Colin Thompson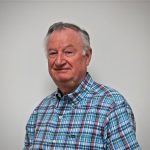 Colin was a senior executive and has significant sales, sales management and executive experience. He worked for Honeywell Information Systems, Digital Equipment Corporation and Compaq Computer Corporation (now HP). He was also the Chief Information Officer for a large national restaurant chain.
Before retiring in 2002, he was the Vice President and General Manager for Compaq's Outsourcing Management Services, North American Operations. Born and raised in London, England, Colin immigrated to the United States as a young man.
He attended East London University, Northeastern University in Boston, as well as Executive Development at Harvard University's Business School. He is a United States Air Force veteran and lives in Bent Tree, Jasper, Georgia with his wife, Sheila. He has been Treasurer of the Bent Tree Foundation since its creation in 2009.
Secretary: Nancy E. Davis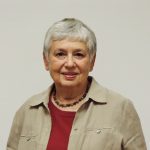 Nancy moved to Atlanta from Chicago in 1973 when she married her late husband Monte. Nancy and Monte bought property in Bent Tree in the mid-70s, bought a vacation home in the early 90s, and moved to Bent Tree full time in 2000. Nancy has a bachelor's degree in American Studies from Grinnell College in Grinnell, Iowa, and a master's degree in Communications from Georgia State University in Atlanta.
Nancy worked as an Administrative Assistant to one of the directors of Argonne National Laboratory in Illinois before moving to Georgia. For 15 years she was a Research Associate at Georgia Tech Research Institute, where she was a technical writer and editor and managed a communications group in the Environmental Health and Safety Division. She was also on the Executive Board of the Atlanta League of Women Voters.
Since retiring, Nancy has been active in various volunteer activities, including serving on the Bent Tree Board of Directors; the Board of Directors of the Pickens County Community Resource Association (PCCRA) as secretary (currently); the Board of the North Georgia/Big Canoe Friendship Force Chapter, including as president; and the Friends of the Pickens Library (currently). She worked on the Bent Tree echo for 14 years, as editor, co-editor, and Board liaison. She currently volunteers as a cashier at the Community Thrift Store and has done so almost since the Thrift Store opened. She also volunteers one afternoon a week at the Bent Tree Animal Shelter. Nancy was elected to the Board of the Bent Tree Foundation in 2015.
Director: LuAnn Chambers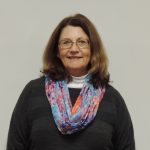 LuAnn grew up on a farm in Lancaster, WI, the SW corner of the state. She has milked cows, fed pigs and baled hay. So getting her hands dirty and working hard comes naturally. She graduated from the University of Wisconsin-Platteville with a BS in Comprehensive Music K-12. LuAnn taught vocal and instrumental music for several years in Reedsville, WI. In 1982, after an extremely old winter, LuAnn moved to Hilton Head Island, SC where she headed up a 16-member singing group comprised of former students and college music friends to be the performers at a new singing restaurant. LuAnn eventually moved to Atlanta and traveled from Boston to Nashville as a Regional Manager for Ogden Allied Childcare Corp. In 1991 she went to work for SP Recycling in Atlanta, managing a recycling plant and doing safety training for the company. She retired in 2016 from the recycling industry but is still involved and a member of the state recycling organization. LuAnn and her husband, Robert, both retired in 2016 moving to Bent Tree full-time. They had built their home 14 years before with the plan of retiring here. Robert had bought the lot in 1994 after fishing here with a friend years before and loved the lake and beauty in Bent Tree. Both Robert and LuAnn have been very active in the community since moving here full-time, especially with the Lake and Wildlife Committee. Robert has been the Co-Chair of Lake the Wildlife, and LuAnn chairs the Events Committee for Lake and Wildlife. LuAnn is very active with the Bent Tree Animal Shelter and has chaired the Waste and Recycling Committee working on Bent Tree's new facility. She joined the Foundation in 2019.
Director:  Mike Moffitt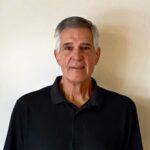 Mike was born in Dalton, Georgia, the "carpet capital of the world," to music educators who loved teaching and made a difference in the lives of their students. Because of their influence, after high school he attended Middle Tennessee State University receiving a BS degree in Music Education, and then received a Master of Music in Vocal Performance from LSU in Baton Rouge, LA. For five years he taught vocal and instrumental music in high schools in Kentucky and Georgia, and was active in community music theatre, performed solos with area college choirs, sang in shows at Opryland USA in Nashville, TN, directed church choirs, and also sang in local operas. But in 1979, he was called into full-time church music, and for 37 years worked as Director of Music Ministries at Dalton First United Methodist in Dalton, GA; at Athens First UMC in Athens, GA; and at Northside UMC in the Buckhead area of Atlanta. For 32 summers, Mike took hundreds of middle school and high school students on Choir Tours to 42 states and Canada.
Mike is married to Nancy, a thirty year music educator. They have three musical sons, amazing daughters-in-law, and four Moffitt grandchildren. While living in the Marietta, GA area, he enjoyed years of ALTA tennis, running, fishing and coaching countless teams for his boys. Mike and Nancy moved to Bent Tree as part-timers in 2005, and settled full-time in 2013. He enjoys golf, fly fishing the streams of North GA, and reading. He joined the Foundation Board of Directors in July of 2020.
Director:  Debbie Ford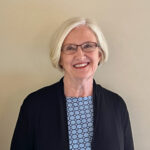 Debbie was a career teacher for 31 years. Certification was held in 4 states.  She attended the University of Tennessee and received her B.S. degree in education from the University of Tennessee at Chattanooga. Her Master's degree was received from the University of Central Florida. Debbie was also the first director of the Rainbow Connection, an after-school program for elementary children at Emmaus Lutheran Church in Lynchburg, Virginia.
After starting as part-time residents, Debbie and her husband, Harold, became full time in 2007. She retired from Hasty Elementary School in Cherokee County in 2013. She has been an active member of Bent Tree with the Ladies Nine Hole golf group, serving as treasurer, vice president and president.  As a member of Bent Tree Activities, she represents the bridge groups of the community. Debbie joined the Bent Tree Foundation in 2021.
Director:  Zandra Sommer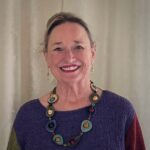 Zandra was born in the midwest and went to Kansas University. She spent her entire career in media, advertising and marketing. Her career began in St. Louis, MO  with a firm named Gardner Advertising where she became Senior Vice-President of Media. She then joined Campbell-Ewald in Detroit and was the second woman Vice-President of a company of over 500 employees. Within two years, she became the Senior Vice-President.
Zandra joined WestWayne Advertising with offices in Tampa and Atlanta where she began as Senior Vice-President, Media Director. She spent 12 years with the firm and became Executive Vice-President and General Manager of the Florida offices, responsible for 100+ employees and an overall profit for the agency.
Zandra moved to Atlanta to direct all Media Planning and Buying for BellSouth. She then joined Coca-Cola NorthAmerica where she directed the media planning and media advertising spending for the Coca-Cola named brands with $400+ million of advertising expenditures in the U.S.
Zandra and her husband moved from Atlanta to Bent Tree in 2014. She enjoys golfing, bridge, travel and reading. Zandra joined the Bent Tree Foundation in 2021.
Director: Calvert (Huff) Huffines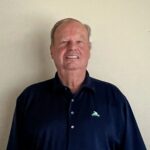 Bio coming soon!