Since IRS approval of the Bent Tree Foundation as a public, 501(c)(3) charity, its mission has evolved into an organization that is dedicated to the school children of Pickens County, to the caring and temporary housing of lost pets in Bent Tree and to helping improve the quality of life for local residents.
In addition to the $152,332 given for scholarships and teacher/school grants for the children of Pickens County, the Foundation is proud of the community enhancements that it has donated to the Bent Tree Community: the Playground Equipment, the Stray Animal Shelter, and the Playground Gazebo.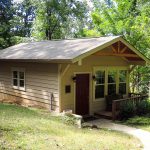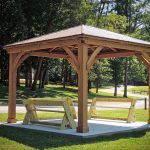 The Bent Tree Foundation has also played a part in several enhancements in the Bent Tree Community: the Front Gate Project, the Paws 'n' Play Dog Park, the Memorial Garden, the Lady Niners Golf Course Landscape Project, Equestrian Center Fencing Project, the new Bocce Court and the new Automated External Defibrillatorat Club Tamarack.